It's Friday afternoon and I'm online looking at basketball tickets.

The FIBA championship is being held in Madrid, and I figure I might as well try to go to a game.

I click on team USA and see that they're playing in Barcelona the next day.

10 hours later I'm sitting on a train, en route to the coast.
We arrive in the morning with plenty of time to caffeinate, eat lunch, and prepare for the 4 o'clock game.

The contest itself was pretty anticlimactic, but it was nice to see USA route the Mexican team, led by sharpshooting Stephen Curry.

He finished with 20 points, and the red, white, and blue emerged with the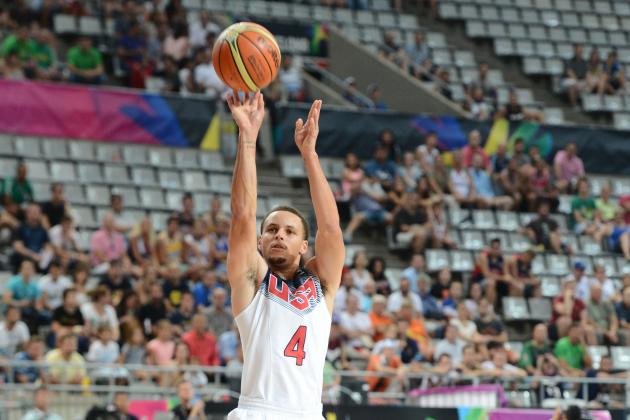 victory relatively unscathed.
Fast forward to 3:30 AM.

We've been at Opium (the club not the drug) a little longer than I would've liked.

What can I say?

Fancy nightclubs aren't really my scene.

We're minding our own business, waiting for the girls to reemerge from the bathroom, when a line of giants files through the crowd.

I do a double take.

That was Steph Curry!

Before I could react they had made their way to the VIP section, but for a brief moment, I was celebrating the win in Barcelona with the entire USA basketball team.

I turned to Brian, saying, "Next time I'll buy them a drink," but who was I kidding, there probably isn't going to be a next time.

It isn't very often that I run into professional athletes, let alone the entire American squad.
After two good meals and a walking tour the following day, we made our way back to the train station for an overnight ride back to Madrid.

Despite flooding on the tracks, a three-hour delay, and an emergency change of trains in Zaragoza, we made it back to the apartment by 8 AM.

I had just enough time to shower, eat breakfast, and walk over to school for International Marking class at 9.

What did you do this weekend?